Social Activities
IBKO is continuously building, renovating, and equipping the welfare, medical, educational, and security infrastructures of the region and has also implemented various plans to empower local women.
Health
Supporting women's sports as the franchise owner of the Khatun women's football team in Bam city,
Equipping regional hospitals and health centers,
Construction of a dental service center,
Construction of sanitary facilities.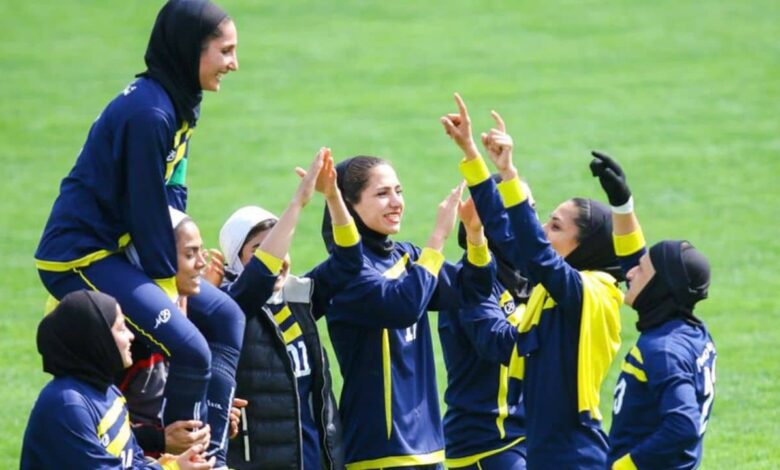 Staff
Training the local workforce to perform skill-based work in the exploration unit, such as operators for Core drilling machines, operators for Rasol machines, operators for RC drilling machines, operators for all compressors, operators for Drill wagon machines, and skilled mountaineers to perform the initial field operations,
Holding training courses on soft skills and HSE,
Encouraging mine workers to continue their education and obtain a mining degree for career advancement,
Signing a memorandum of understanding with the Education Ministry to help set up a mining academy in Abaraq to train the local workforce.
Knowledge and localization
Localization of the knowledge of oxide and sulfide lead and zinc concentrate production,
Localization of the knowledge of producing grade A zinc ingots from zinc concentrate,
Localization of the production method of the lead anode from lead ingot with a lifespan of about four times that of a normal anode,
Localization of design knowledge for zinc, lead, and copper ingot production lines,
Localization of the knowledge of designing special tools for the mentioned metal production lines, such as types of mixers, different sizes of filter presses, Denver flotation cells, and Jameson flotation cells.
Education and Culture
Providing resources and cooperation in building and equipping schools,
Signing a Memorandum of Understanding with the Ministry of Education to establish a mining study course in Abaraq Technical High School,
Development of international tourism capabilities, such as the idea of free English language courses in the villages around the mine,
Holding classes to inform villagers about health issues.
Community participation and development
Construction of 10 schools and equipping and renovation of 6 schools in deprived and less developed areas of the villages around Khan Khatoon mine,
Strengthening, completing, and equipping the health centers of Abaraq village,
Construction of 8 toilets for vulnerable groups in the villages of Bam city,
Provision of means of living for vulnerable groups,
Construction and equipping of traffic checkpoints, reconstruction of Tahrud and Bam police stations,
Construction of a guest house for the employees of Hormak Village Police Station,
Construction of an office building in Timak village and Quds Street, Bam city,
Construction of Rural Municipality in Tahrud,
Building houses for the needy,
Dental center to help the low-income group (Under construction),
Equipping the media filming group of Bam and Abaraq regions,
Monthly financial support for more than 30 needy families,
Monthly financial support for Raver orphanage,
Monthly financial support for Yaas charity for children with cancer,
Monthly financial support of charity for the deaf,
Monthly distribution of food packages in Abaraq and Dehbakri districts and bam city for an average of 2000 to 2500 people, since 2020.